Are you annoyed by the people who add you in a random WhatsApp group?
Then this article is only for you!
Whatsapp Betainfo announced a new feature that let you stop people from adding you to WhatsApp groups without your consent. This feature is rolling out globally on both iOS and Android.
With this feature, WhatsApp Betainfo announced that unknown users can't add you in their group. In addition, you can also stop everyone from adding you. Until now the only way to stop being added was to block the admin of that group.
This feature has not come as a surprise as a service has been trying for quite some time now to prevent misinformation from spreading. WhatsApp has started labeling messages that are forwarded to make them stand out. In addition to that, a maximum number of times a message can be forwarded has been set to five.
If you have prohibited everyone from adding you in the group, you can still be sent a private link to join and that link will expire in 72 hrs either you join it or not. Users can't receive two invitation from the same group at the same time.
With this new feature, users have more control over the group.
You can avail this new feature by the following simple steps
Open WhatsApp on your phone and go to settings > Account > Privacy

After clicking on privacy, there is option groups, hit that group and there you will find three option
1.Everyone
2.My contact
3.Nobody
Everyone: Everyone can add you to a group without an invitation
My contact: Only the people who are in the contact list can add you without an invitation
Nobody: Nobody can add you to a group without an invitation
1. Click on the three dots.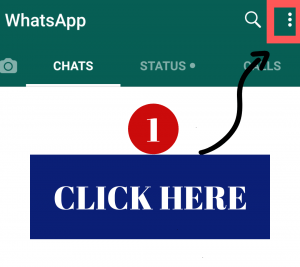 2. Click on the settings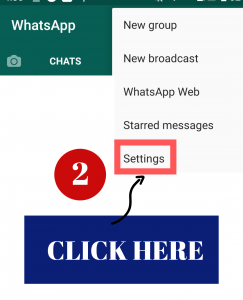 3. Click 0n the Account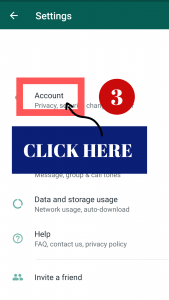 4. Click on the privacy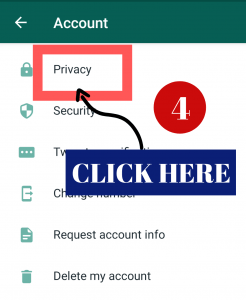 5. Click on the groups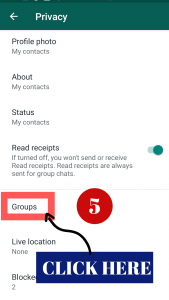 6. At last, click on DONE
Value your privacy, select any of the first two options and enjoy your life free from shitty WhatsApp group.