Disavow is a text file that allows a website to communicate with Google to tell them which of their incoming spam or bad backlinks they don't wish to count. Simply to say "PLEASE IGNORE THESE LINKS".
This post will explain all the steps necessary to create a disavow file and upload it on Google.
STEP 1: URL & DOMAIN
Check all the links then decide whether you want to disavow it at the URL level or at the domain level.
Disavow URL: Google will ignore backlinks from a specific Url, for example, xyz.com/seo-backlinks.
Disavow Domain: Google will ignore all the backlinks from any URL on the whole domain, example: www.xyz.com.
Make a decision for each URL, either disavow the URL or the domain level. For any URL which you want to disavow, just arrange them in a single column in a spreadsheet.
If you want to disavow links at the domain level, you need to grab the root domain of each URL.
STEP 2: CREATING A TEXT FILE
If you have thousands of domain in the disavow domain list, just remove the duplicates in the excel sheet before proceeding further. Make sure to save the extracted URL or domain file. If you need to update it in the future, it is easier to do it in excel than in notepad.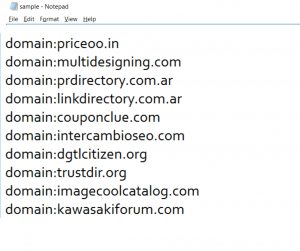 Now open the notepad and paste the URLs or domains list from the excel disavow sheet in it. If you are disavowing URLs and domains, the text file looks like the above one.
STEP 3: Uploading the disavow file
Google makes it difficult to upload the disavow file in the search console. Below are the steps to upload the disavow file in the webmaster.
1. You must be logged into the google account, and you must be verified the owner of the domain.
2. Click on the given link (can't access directly from the webmaster) and finally you will get disavow the link.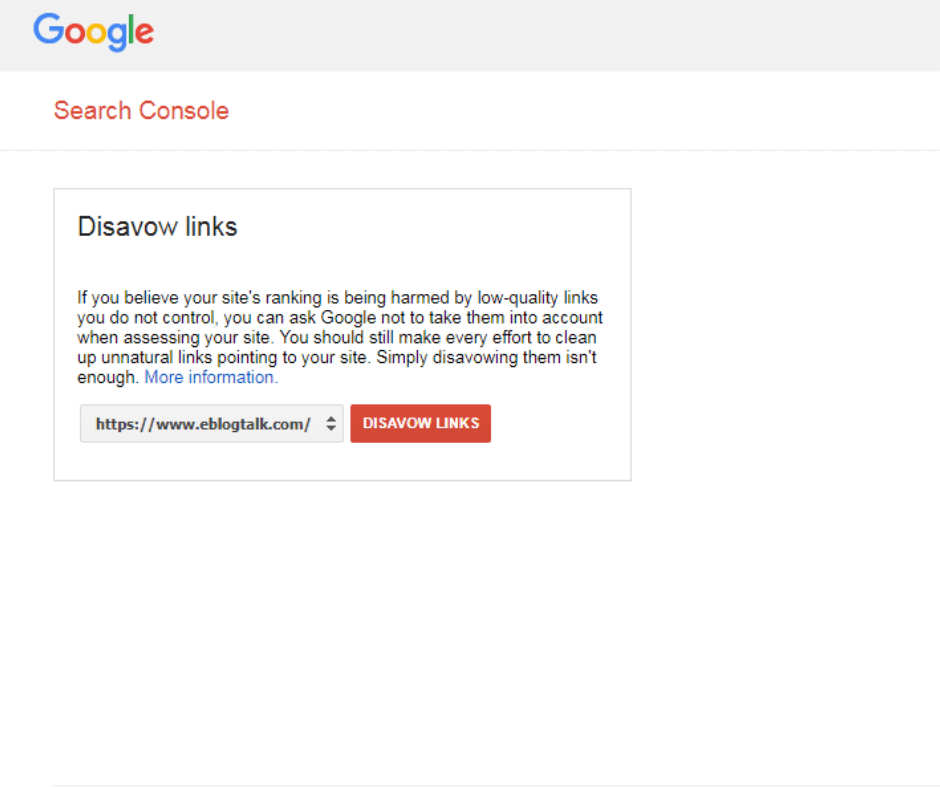 Be sure to select the correct domain from the dropdown menu, then click on the button "DISAVOW LINK". Now you will get a warning screen with a big yellow box of text.

3. Click on the button choose a file then find the disavow text file to upload then hit "submit".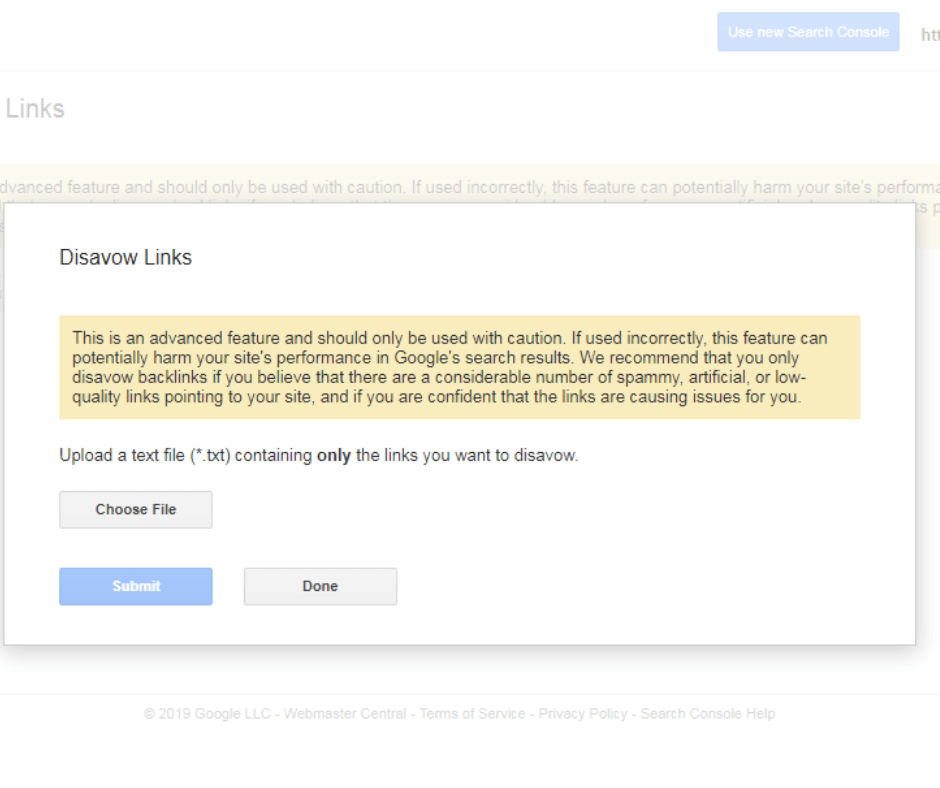 4. Now, you are all done!
CONCLUSION
While we have not much information about spam or bad links, as Google becomes more aware of the problems. And google make it sure that the spam links don't find their way to the inbox. In the meantime, report any spam related to your website to google immediately and disavow the bad links.